2018
---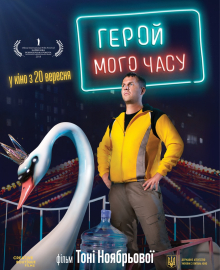 HEROY MOHO CHASU
2018
Country: Ukraine, 2018
Length: 80 min.
Genre: comedy
Director: Tonya Noyabrova
Cast: Evgen Bushmakin, Oleh Shevtsov, Oleksandr Yarema

Young Zhorik dreams of conquering the capital. He is attracted by expensive shops, fashionable galleries and "European values", but for now Zhorik lives in a world of beer kiosks, cheap attractions and clogged entrances.
all information about the film
2018
---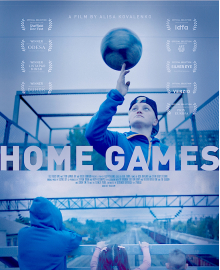 Domashni ihry
2018
Country: Ukraine, France, Poland, 2018
Length: 86 min.
Genre: documentary
Director: Alisa Kovalenko
Cast: Alina Shilova

Home Games is a broken fairytale depicting a crucial moment in the life of Alina, a 20-year-old "million dollar baby" from Kyiv, whose passion for football has a chance of saving her from poverty.
all information about the film